Hey all,   I just received in the mail, a postcard from MAC for a "Sumo big savings" sale. It's:
25% off online purchases for 3 days, June 16-18!
Offer code is SUMO
Valid in Canada and US, not avail in stores.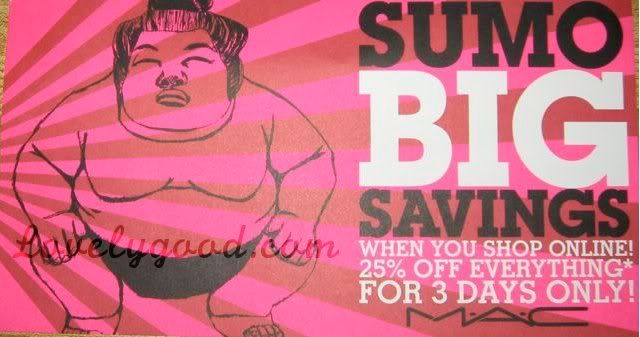 I've got my list started, yikes I'm gonna be broke!